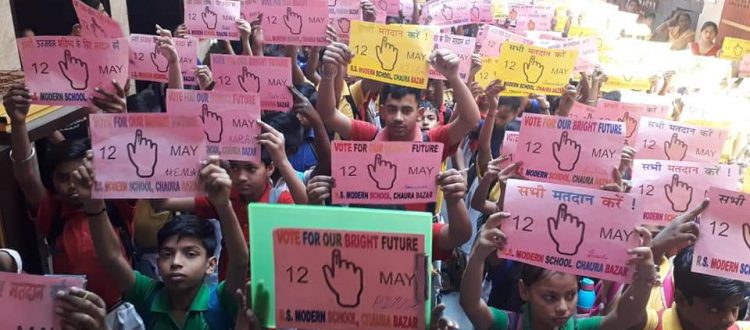 Students take out rally for creating voter awareness
On 10 May, 2019 students of Dynamic Academy, Govind Puram, Ghaziabad took part in a rally and signature campaign to create awareness of the importance of voting. The awareness event was organised by Reincarnation Association (NGO). The objective was to ensure that everyone voted in the upcoming parliamentary elections and to achieve 100% polling. Students took part in the rally carrying and raising slogans on the importance of voting.
The students made a successful attempt of spreading the message of importance of voting and the benefits of using this right. Participants enchanted the slogans regarding the importance of vote through posters, banners etc. having messages for the same purpose.
After conclusion of the rally a fancy football match was organized in stadium premises and through this match also the participants gave a message to the political parties and their volunteers to have fair play in the election.