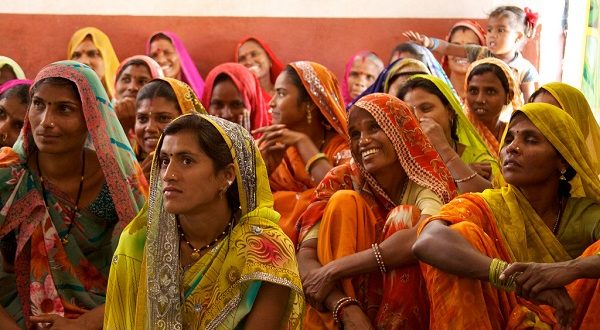 Empower Women to Change the World. Your contribution can help a girl/women achieve their dreams, earn & provide a respectful life to their family.
Across the nation, we have so many uneducated and poor ladies who are completely reliant on their family and relatives despite of the fact that they can earn and learn as well.
We have been fighting this issue of inequality between men and women and the gender discrimination against women across the nation.
Women Empowerment has become necessary as women constitute half of the population across the nation and if we want our nation to develop it can only be possible when the women of our nation will be educated, empowered, encouraged and motivated to excel themselves.
Pandit Jawaharlal Nehru has explained this in beautiful words by annotating-
"To awaken the people, it is the women who must be awakened once she is on the move, the village moves, the nation moves."
For a country like India, women empowerment can only be a successful mission, if few evil practices will be eliminated from the society such as dowry system, female infanticide, domestic violence and many more.
Reincarnation Association is working for such women, who are deprived of education, money, knowledge and talent.
Let's be a part of it. Serve the deserved! We are doing our part, you do yours by joining hands with us.
Y
our donation will help a girl/women in need who have few resources and little self-esteem. If you change a woman's life, She will become a force for positive change for our nation. And she will, most importantly, find a way to break herself and her family free from hunger and poverty.
We provide:
1. Tailoring and stitching & Embroidery
2. Fashion Designing Training
3. Beautician
4. Computer Training
5. Specialized Cooking & Food Services
6. Sports Coaching
7. English Speaking Course
8. Book Binding
9. Bedside assistance & Nursing (Basic)
10. Photography
11. Jappa course
12. Provide sewing machine for woman to learn tailoring.
13- Rehabilitate victims of trafficking women and children & physical abuse.
14- Support old & poor women with clothes & groceries.
15- Support higher education for a girl child.
Come join us in this noble cause and make donations for women empowerment and uplifting women in the society. Let's hold hands together and make this world a better place.
All donations to Reincarnation Association are eligible for availing 50% tax exemption u/s 80 G(5) of the Income Tax Act, 1961
Permanent Account Number(PAN) of Reincarnation Association: AACAR3944F