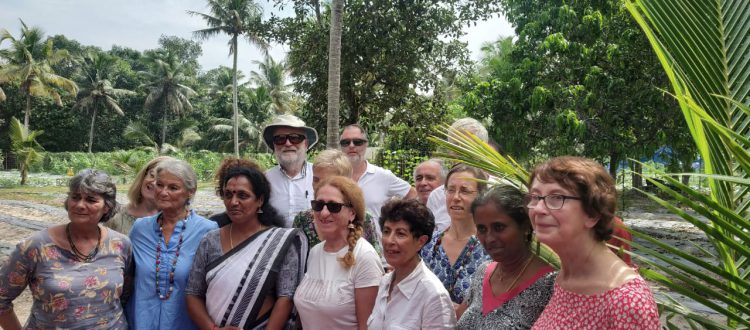 Workshop on Organic Farming for French Delegates
A one day workshop for visiting French delegation on organic farming, its increased relevance in preserving the ecosystem to lead a healthy life in present day and latest technological innovations conducted by Association's Director Sh. M. S. Sajith in Alleppey, Kerala was a unique event in itself.
The participants, mostly doctors, teachers and yoga trainers were impressed to know about the way the movement has been progressing over years with the help of local Self Help Groups(SHGs). SHGs, run by the womenfolk of the state, a movement also known as "Kutumbashree" in local parlance, was conceived as a part of People's Planning (a brain child of Dr. T. M. Thomas Issac, the current finance minister of the state) with women-empowerment as one of its key objectives.
The delegates agreed that their visit to such farms was an ever-memorable experience for them and even a developed country like France needed to learn lessons from these villages in our country. They said it was a great event for them to come across people who lived for the causes of their environment.