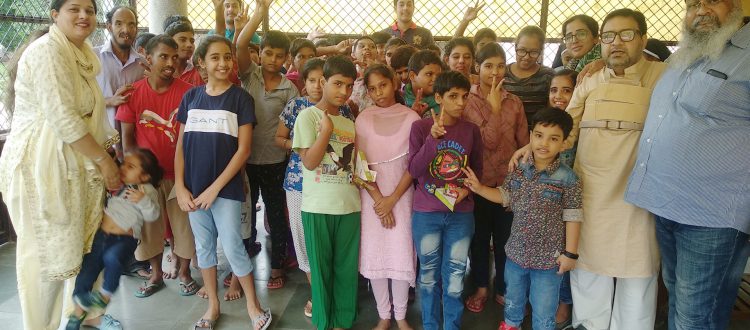 Birthday Celebration with specially abled kids
Birthdays are special and everyone love to celebrate their birthday with families & friends.
However, few people love to spend their time and celebrate their birthdays with those who lack the basic facilities.
Mr. Jagjit Sahni is one of those kind-hearted person who with his family always celebrates his kids birthdays with these specially abled kids. He says that the smiling faces of these kids makes him and his family happy. He feels that in this way he can teach his kids what actually happiness is.
Best wishes to Prabhjee Sahni and special thanks to Jagjit Singh Sahni, Gurpreet Sahni and family for devoting their time and making the day so special for these kids