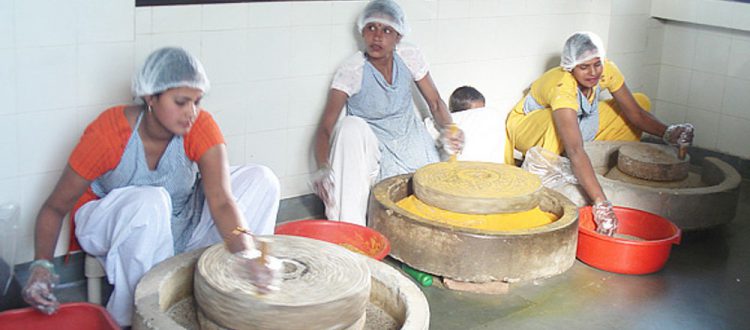 Self Help Group- Empowering rural women-Food Processing & Training Centre
Promotion of self-help groups:
Rural women are key agents for achieving the transformational economic, environmental and social changes required for sustainable development. Empowering them is a key not only to the well-being of individuals, families and rural communities, but also to overall economic productivity.
We support & empower rural women through our 'Food Processing & Training Centre' with Ahoji Brand name. This is Reincarnation Associations women's economic empowerment program. Our flour wheat, spices, pickles & papad have been a huge success. The flour wheat, spices, pickles & papad processing units were set up in 2018 as a modest step towards assisting women in generating additional income for meeting their household needs and becoming partly self-reliant. Through these units we train women to produce unadulterated spices, pickles and papad under strict hygienic conditions.
We procure the raw material and provide the necessary capital required. A dedicated team keeps a close check on the production process to ensure that the products are being produced and packed under our guidelines to ensure that they are fresh, pure and hygienic.