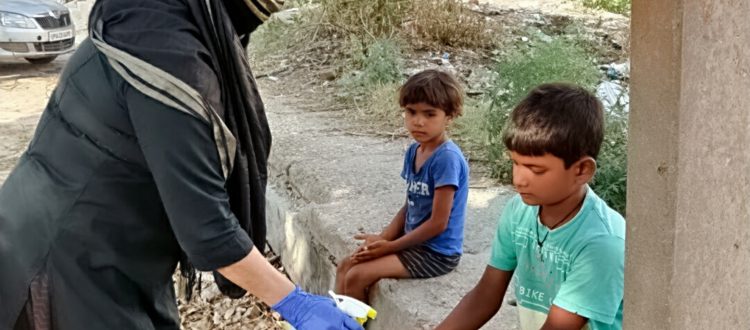 Teaching Self-Care Skills to Underprivileged Kids During the COVID-19 Pandemic
The Covid-19 pandemic has created a great deal of stress, worry, and unease for nearly all of us. The well-being of underprivileged kids is also very crucial. During this time as adults need to preserve their own mental health and well-being, the kids living in slums also require the same and also require to learn about self-care- like general hygiene routines, these kids need be instructed on how to take care of themselves— this includes emotional care, too!
Reincarnation Association taught self-care skills and distributed hygienic kids to these kids  to remain safe during pandemic.