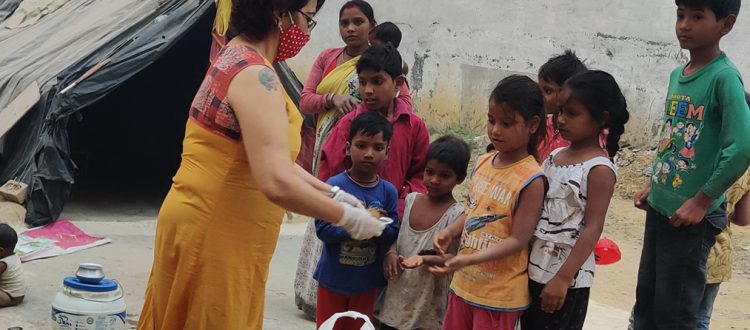 Distribution of food during pandemic
"There's nothing more important than providing food," Reincarnation Association has undertaken initiatives aimed to feed the underprivileged section of the society that has been the most affected in the current circumstances.
In the times of _Corona outbreak_ across the world, we got to see lot of philanthropic organisations coming forward and relentlessly working for the benefit of the under privileged, leaving far behind the ulterior or political motives that aim at creating a divide in society. Amongst one such stories is the story of *
#Ravi
#Bhaiya
*, the canteen operator at the posh *
#St
:
#Xavier
's
#School
* of
#NorthDelhi
, who probably like others of his kind ran out of business, the day lockdown got imposed and schools got shut. In the hullaboo of study and work from home no one could have thought of the plight of such businesses, until one of an old student of the school posted across the plight of Ravi Bhaiya in his and other groups of *
#DOXA
* (
#DelhioldXaveriansAssociation
) batchmates. It took no time for the noble 'indebted' ex- students to come forward for the help of there old time, sweet and loving, Ravi Bhaiya.
One such group was the batch of
#1991ofDOXA
,   who decided to meet over a brunch of Ravi-ke-roll on a fine Sunday morning & in no time the bail out plan was worked out, money was collected and recurring weekly order placed on the canteen to supply the most delicious delicacy, that each of them longed for,  so the same can be distributed to the needy and children of slums and orphanages. *
#ReincarnationAssociation
*, another philanthropic organization was entrusted with the job of distribution of the same. And Voila there was a fantastic bail out package creating a win-win proposition for all strata of society. Only if the countries could also be run with such passion.