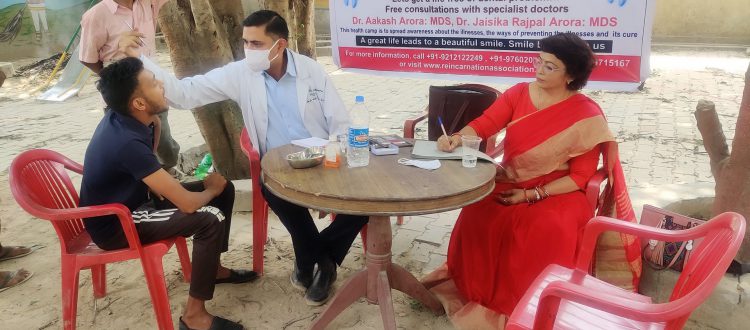 Free Dental Camp in association with Dental Park was held at Bhikanpur Village, Ghaziabad to create oral health awareness & offer facilities of dental check-up to identify & resolve oral health issues.
Our main aim is to provide high end dental health care to the needy and the underprivileged for free. We thus organize camps to cater to these needs .
On these camps our specialist doctors clinically check each and every individual for dental diseases. A data base of such patient's and diagnosis is made. This data base is then referred to call them for their treatment specific appointments.
The sterilization protocol is carried out in a strict manner on these camps.8